In today's world, many organizations have shifted to remote working due to the ongoing pandemic. Monitoring employees' health and making sure their productivity doesn't suffer when they work from home has become crucial. Microsoft has introduced a new function called Viva Insights, which is connected with Microsoft Teams, to assist businesses in managing the productivity and well-being of their staff. This tutorial will walk you through the process of enabling and using Viva Insights step-by-step.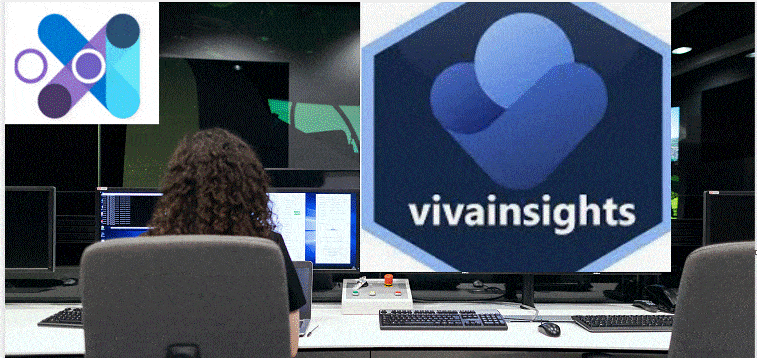 Table of Contents
What is Viva Insights?
Viva Insights is an employee experience platform developed by Microsoft. It provides insights and recommendations for employees to work smarter and maintain their well-being. It also helps organizations to improve their employees' productivity and engagement by providing data-driven insights.
Step 1: Check the requirements
To use Viva Insights, your organization must have a Microsoft 365 or Office 365 subscription that includes Microsoft Teams.
Step 2: Enable Viva Insights
To enable Viva Insights, follow these simple steps:
Sign in to the Microsoft Teams admin center with your administrator credentials.
Navigate to the "Teams apps" section.
Click on "Setup policies."
Create a new policy or edit an existing policy.
Enable Viva Insights and customize the settings based on your organization's needs.
Save the changes.
Step 3: Access Viva Insights
Once you have enabled Viva Insights, you can access it from Microsoft Teams. To do this, follow these steps:
Open Microsoft Teams.
Click on the "Apps" icon on the left side of the Teams screen.
Search here for "Viva Insights" in the search bar.
Click on the "Viva Insights" app.
You can now access all the features and insights provided by Viva Insights.
Step 4: Features of Viva Insights
Viva Insights provides the following features:
Personal Insights
Viva Insights delivers insights and recommendations to employees to help them enhance their well-being and productivity. It contains information about their work habits, such as the number of meetings attended, focus time, and after-hours work.
Manager Insights
Viva Insights gives data-driven insights to managers to assist them manage the well-being and productivity of their teams. It contains information about the team's meeting habits, such as the number of meetings attended and the length of the meetings.
Workplace Insights
Viva Insights gives insights to organisations to assist them understand their workplace culture and make data-driven decisions to improve the well-being and productivity of their employees. It contains information about employee engagement, communication patterns, and collaborative tendencies.
Step 5: Customize Viva Insights
You can customize Viva Insights based on your organization's needs. Here are some of the customization options:
Change the settings
You can configure Viva Insights to allow or disable various functionalities based on your organisation's requirements.
Create custom insights
You can create custom insights for your organization based on your specific requirements.
Add custom resources
You can add custom resources, such as training materials and support documents, to Viva Insights to help your employees improve their well-being and productivity.
Conclusion
To summarize, Viva Insights is a critical tool for organisations to monitor their employees' well-being and productivity, particularly in the age of remote working. You can quickly enable and use Viva Insights by following this step-by-step guide. Viva Insights' data-driven insights and recommendations can assist organisations in improving their workplace culture and making educated decisions to promote employee well-being and productivity.
Viva Insights is an analytics platform developed by Microsoft as part of its Viva platform, which aims to enhance employee productivity, well-being, and engagement within organizations. Viva Insights leverages data from Microsoft 365 and other sources to provide insights and recommendations to individuals, teams, and organizations.