Businesses are progressively depending on improved communication and collaboration technologies to restructure their operations in today's fast-changing digital environment. Microsoft has been in the forefront of providing robust solutions, with Exchange Online serving as an example. In this post, we'll go deep into Exchange Online Plan 2, looking at its features, benefits, pros and drawbacks, cost, and a comparison to Plan 1.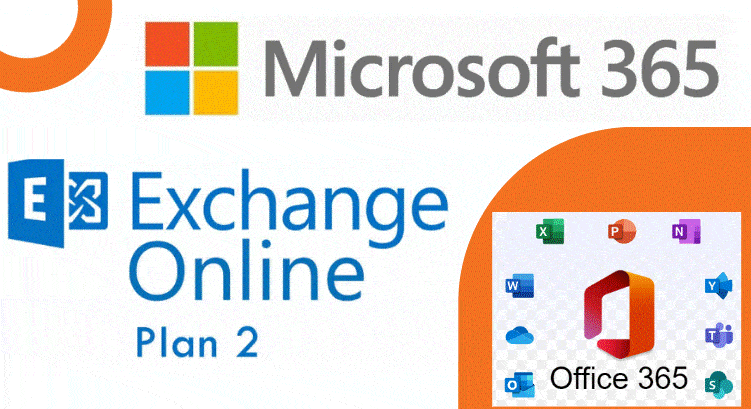 T
What is Exchange Online Plan 2?
Exchange Online Plan 2 is a comprehensive email and calendaring solution offered by Microsoft as part of its Office 365 suite. This plan is custom-made for businesses requiring advanced features to improve communication and collaboration capabilities. With Exchange Online Plan 2, organizations can enjoy a range of powerful tools designed to optimize their productivity.
Benefits of Exchange Online Plan 2
Sufficient Mailbox Storage: Exchange Online Plan 2 offers an impressive 100GB mailbox storage per user, ensuring that users can keep all their important emails and attachments without worrying about running out of space.
Advanced Security Features: In today's digital world, security reigns paramount. To protect sensitive information, Plan 2 includes improved security measures such as anti-malware and anti-spam filters, data loss prevention (DLP), and encryption.
Archiving and eDiscovery: With legal and compliance requirements becoming more strict, Exchange Online Plan 2 offers features for long-term email archiving and eDiscovery, making it easier to manage and recover important communications when needed.
Advanced Collaboration: Plan 2 integrates seamlessly with other Office 365 applications, nurturing collaboration through shared calendars, tasks, and contacts. This level of integration increases teamwork and efficiency.
Pros and Cons:
Pros:
Plenty of mailbox storage size.
Robust security measures.
Compliance and legal tools.
Integration with other Office 365 apps.
Access to the latest features and updates.
Cons:
Higher pricing compared to lower-tier plans.
Advanced features might not be necessary for smaller businesses.
Exchange Online Plan 2 Pricing:
The pricing for Exchange Online Plan 2 starts at $8 per user per month. Despite being more expensive than Plan 1, the extra features and capabilities can be quite useful to companies with more demanding communication and collaboration needs. Please click here to refer Microsoft websote for latest pricing.
Comparison with Exchange Online Plan 1 & Plan 2:
Exchange Online Plan 1 is a more basic email and calendaring solution. While it provides essential features such as a 50GB mailbox and basic security measures, it absences the advanced security, compliance, and collaboration features that Plan 2 offers. Plan 1 might be suitable for smaller businesses with simpler requirements, while Plan 2 is designed for organizations seeking a more wide-ranging solution.
Conclusion:
Exchange Online Plan 2 is a strong tool for enterprises in a world where good communication and cooperation are vital. Its extensive features, security safeguards, and integration possibilities make it an invaluable tool for organisations looking to boost productivity and simplify operations. While the cost is greater than that of some other plans, the benefits may undeniably make it a worthwhile investment for enterprises that require top-tier communication and collaboration solutions. To understand more about how Exchange Online Plan 2 may help your organisation, read our in-depth guide, "Maximising Business Efficiency with Exchange Online Plan 2."