Table of Contents
Microsoft Teams Login in app: A Step-by-Step Guide
Microsoft Teams, a versatile collaboration tool, requires a simple login process to unlock its potential. Follow these steps to get started:
1. Access the App: Locate the Microsoft Teams app icon on your device and launch it.
2. Welcome Screen: Upon opening, you'll be welcomed by the app's interface.
3. Credentials: Enter your registered email in the "Email or phone" field. Input your password in the "Password" field. (If you are connected to corporate network then it may login automatic or might be ask only your email address).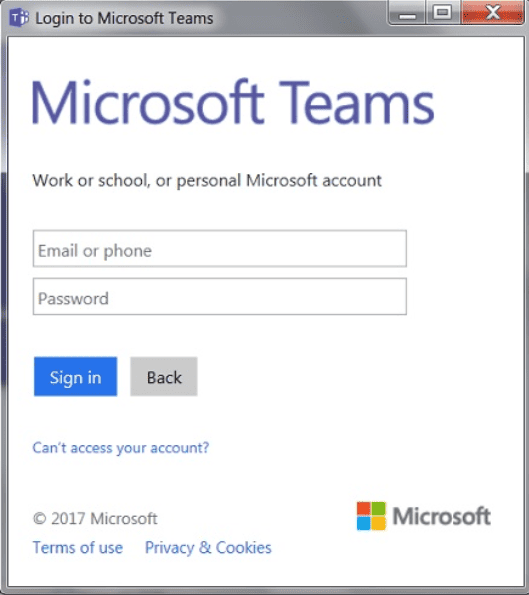 4. Sign In: Tap the "Sign In" button to initiate the login process.
5. Verification (if applicable): Complete two-step verification if prompted, using text or authentication app.
6. Explore Teams: Upon successful login, navigate the interface—chats, teams, channels, and shared files.
7. Logout Securely: After use, find the logout option in the menu to ensure account security.
Mastering this login process will enable you to effectively collaborate, communicate, and enhance productivity within Microsoft Teams.
How to login in Microsoft Teams Web Version
To log in to Microsoft Teams' web version, follow these steps:
1. Open Browser: Launch a web browser (e.g., Chrome, Firefox) and enter the URL: https://teams.microsoft.com.
2. Enter Credentials: On the login page, input your school or work email address associated with your Microsoft account.
3. Click "Next": After entering the email, click the "Next" button.
4. Enter Password: Provide your account password on the following page.
5. Two-Step Verification (if enabled): If prompted, complete any two-step verification process (e.g., entering a verification code sent to your mobile device or email).
6. Stay Signed In (Optional): You can choose to stay signed in by ticking the "Keep me signed in" box. Use this option only on secure devices.
7. Access Teams: Click "Sign In." You will be directed to your Teams dashboard, where you can access your classes, chats, and collaboration tools.
Remember to log out when finished, especially when using shared or public computers, to ensure the security of your account and information.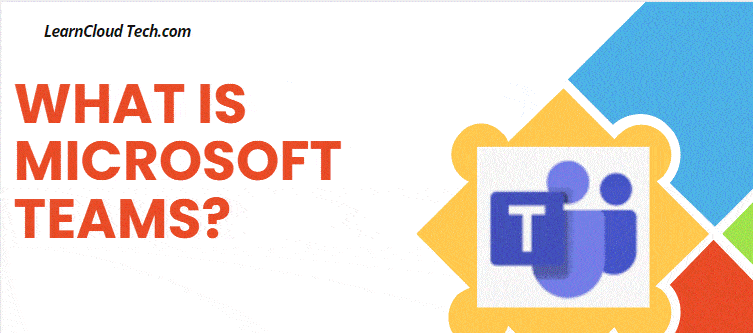 What is Microsoft Teams?
Microsoft Teams is a versatile and integrated collaboration platform designed to bring people together, regardless of their physical location. It enables teams to communicate, share files, and work on projects in real time. Think of it as your virtual office space, where you can connect with colleagues, hold meetings, and collaborate on documents – all within a single application.
Key Features of Microsoft Teams
1. Chat and Messaging: At the heart of Microsoft Teams is its chat functionality. Users can engage in one-on-one or group conversations, fostering instant communication and quick decision-making. Emojis, GIFs, and stickers add a touch of fun to the conversations.
2. Video Conferencing and Meetings: Teams facilitates seamless video conferencing, making virtual meetings as natural as face-to-face interactions. Users can schedule and join meetings, share their screens, and collaborate on documents in real time. The "Together Mode" feature even places participants in a shared virtual environment, enhancing the feeling of being in the same room.
3. File Sharing and Collaboration: Collaborative work becomes effortless with Teams. Users can share files, documents, and presentations within the platform, eliminating the need for constant email exchanges. Real-time co-authoring allows multiple team members to work on the same document simultaneously.
4. Integration with Office 365: As part of the Microsoft 365 suite, Teams seamlessly integrates with applications like Word, Excel, PowerPoint, and SharePoint. This integration streamlines workflows by allowing users to edit documents directly within Teams and access SharePoint libraries without switching between applications.
5. Channels and Tabs: Teams uses a channel-based organization system, which allows teams to create dedicated spaces for specific projects or topics. Tabs within channels provide quick access to shared files, apps, and tools, ensuring all relevant information is readily available.
6. Customization and App Integrations: Teams can be customized to suit the unique needs of different teams and industries. With a wide range of available apps and integrations from the Teams app store, users can enhance their workflow by adding tools they already use and love.
Benefits of Microsoft Teams
1. Enhanced Collaboration: Microsoft Teams fosters a culture of collaboration by providing a centralized platform where team members can work together in real time. This leads to improved communication, quicker problem-solving, and ultimately, increased productivity.
2. Remote Work Facilitation: The rise of remote work has made Teams even more relevant. It enables geographically dispersed teams to stay connected and maintain a sense of unity, ensuring that distance doesn't hinder productivity.
3. Efficient Communication: Instant messaging, voice calls, and video conferencing within Teams minimize delays in communication. This is especially valuable when quick decisions are required or when clarifications are needed in real time.
4. Simplified Information Sharing: Teams eliminates the confusion of email chains and ensures that all relevant documents and messages are easily accessible within dedicated channels. This reduces the risk of important information getting lost in the shuffle.
5. Integration and Accessibility: Since Teams is part of the Microsoft 365 suite, users can seamlessly switch between applications without losing their context. This integration promotes a smooth workflow and eliminates the need to juggle multiple tools.
6. Cost Savings: Teams offers a cost-effective solution by consolidating communication and collaboration tools into one platform. This reduces the need for multiple subscriptions and simplifies software management.
Conclusion
In an era where effective teamwork transcends physical boundaries, Microsoft Teams emerges as a reliable ally for organizations and individuals seeking seamless collaboration. Its comprehensive features, integration capabilities, and numerous benefits make it an indispensable tool in the modern workplace. By connecting people, streamlining communication, and enhancing collaboration, Teams paves the way for more efficient and successful endeavors, ultimately propelling businesses and teams towards their goals.