Are you looking for Power Automate Pricing then you are at right place? Businesses are continuously looking for methods to streamline their operations and increase efficiency in today's fast-paced digital landscape. Microsoft's Power Automate has developed as a strong tool for organisations to automate repetitive activities, saving time and effort. However, before entering into any automation solution, it is critical to comprehend the pricing structure in order to make an informed selection. In this article, we will go over Power Automate Power Automate Pricing, features, and how it may help your business.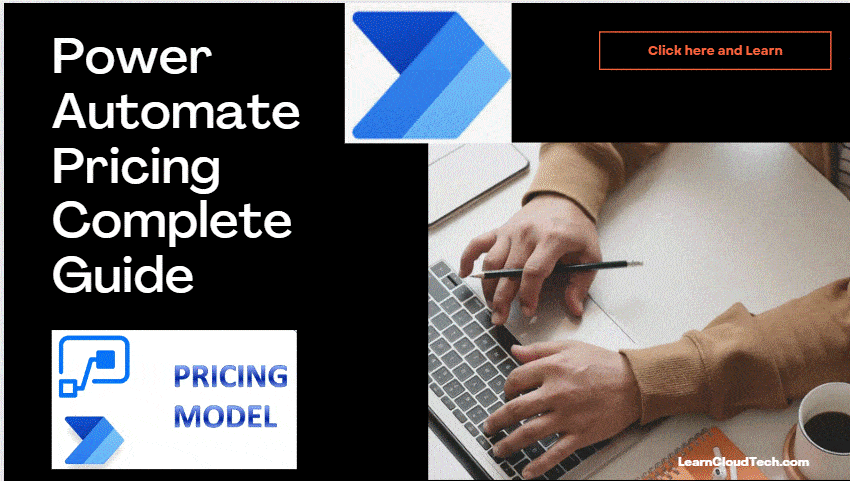 Table of Contents
What is Power Automate?
Power Automate is a robust workflow automation platform that empowers users to create automated processes between various apps and services without the need for extensive coding knowledge. Formerly known as Microsoft Flow, Power Automate allows businesses to integrate their favorite apps and services seamlessly, enabling efficient data transfer and task automation.
Power Automate Pricing Plans
1. Free Plan:
Power Automate offers a free plan that allows users to access basic features and automation capabilities. This plan is ideal for individuals or small businesses looking to automate simple tasks and get a taste of the platform's capabilities.
2. Power Automate Premium
Enables licensed users to automate modern applications via API-based digital process automation (cloud flows) and legacy applications via UI-based robotic process automation (desktop flows) in attended mode.
3. Power automate Process
Licenses a single "automation" bot that can be used for unattended desktop automation ( RPA), or a digital process automation (DPA) flow that can be accessed by unlimited users in the organisation.
Power Automate AI Builder
Power Automate also integrates AI capabilities through the AI Builder add-on. This feature enables users to build AI models and incorporate them into automated workflows, enhancing data analysis and decision-making processes. From predicting outcomes to processing forms and object detection, AI Builder adds a layer of intelligence to your automation.
"AI Builder Explained" article: AI Builder Explained
How Power Automate Saves Costs
Investing in Power Automate can lead to significant cost savings in the long run. By automating repetitive and time-consuming tasks, businesses can allocate their human resources to more strategic initiatives. This improved efficiency can result in higher productivity and reduced operational expenses.
Moreover, with the option to choose between different pricing plans, businesses can select one that aligns with their specific automation requirements, ensuring they only pay for the features they need.
"The Cost Savings of Power Automate" article: Cost Savings of Power Automate
The Ease of Implementation
One of the key advantages of Power Automate is its user-friendly interface. The platform offers a wide range of pre-built templates and connectors that simplify the automation process. Users can easily create workflows by dragging and dropping actions, eliminating the need for complex coding.
"Getting Started with Power Automate" article: Getting Started with Power Automate
Integration with Microsoft Ecosystem
As a Microsoft product, Power Automate seamlessly integrates with various Microsoft services, including Office 365, SharePoint, and Teams. This integration makes it convenient for businesses already using Microsoft products to implement Power Automate without any compatibility issues.
"Optimizing Your Workflow with Power Automate and Microsoft 365″ article: Optimizing Your Workflow with Power Automate and Microsoft 365
Conclusion
Power Automate is a game changer in process automation, helping businesses of all sizes to increase efficiency and productivity. You can make an informed decision about which features best suit your organization's needs by studying the various price options and AI capabilities. Power Automate's adaptability and ease of deployment provide a seamless automation journey, whether you choose the free plan, per user plan, or per flow plan.
So, why bother? Embrace the potential of automation with potential Automate and watch your business operations alter like never before.
"Power Automate Pricing" article: Power Automate Pricing