In the fast-paced digital age we live in, time is of the essence, and every second counts. With our daily lives inundated by endless tasks, wouldn't it be a dream to have a magical tool that automates our mundane processes? Well, it's time to wave the wand of technology and welcome Power Automate to simplify our lives!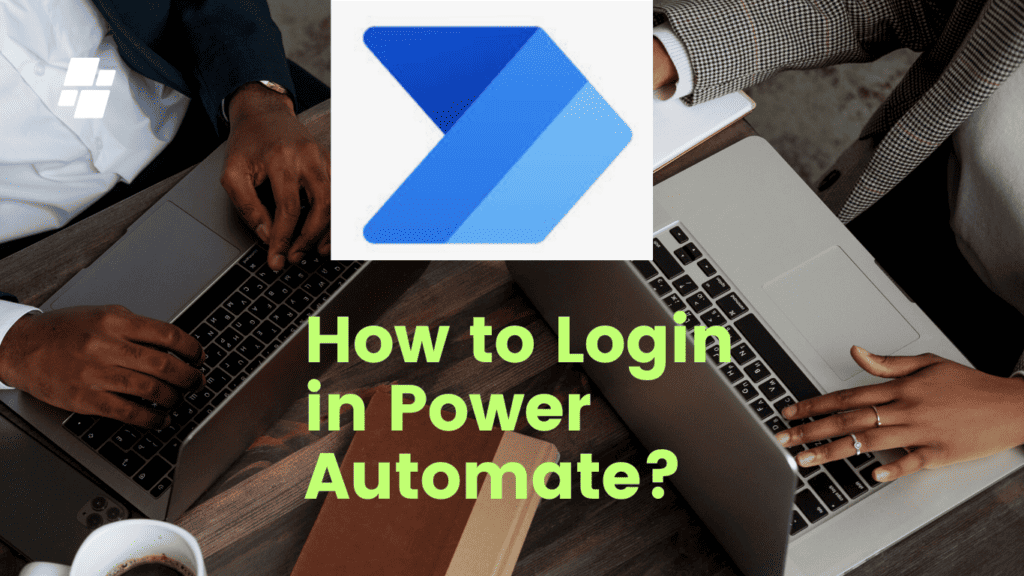 Enabling Power Automate login
Enabling Power Automate login is a straightforward process that requires an existing Microsoft account. If you already have a Microsoft account, follow these simple steps to enable Power Automate login:
Visit the Power Automate Website: Open your web browser and navigate to the official Power Automate website at www.powerautomate.microsoft.com. This is the portal to the magical world of automation.
Click on "Sign In": Look for the "Sign In" button, usually located in the top-right corner of the website. Click on it to initiate the login process.
Enter Your Microsoft Account Credentials: A login prompt will appear, asking for your Microsoft account credentials. Enter your email address or username associated with your Microsoft account and then provide your password. If you don't have a Microsoft account, you can create one by clicking the "Create one!" link and following the instructions.
Two-Factor Authentication (Optional): Depending on your security settings, you might be required to complete a two-factor authentication process to further secure your account. This typically involves receiving a verification code on your phone or email and entering it on the website.
Access Granted: Once you've successfully entered your credentials and completed any necessary verification steps, you will be granted access to the enchanting world of Power Automate. Welcome to the realm of automation and productivity!
Explore the Power Automate Dashboard: As you enter the Power Automate dashboard, take a moment to explore the various tabs and options available. On the left side, you'll find "My Flows," where you can manage your custom automations, and on the right, the "Templates" gallery, offering pre-built workflows you can use or customize to your needs.
With your Power Automate login enabled, you can now create, manage, and enjoy the benefits of automation in your daily life. Be it simplifying repetitive tasks, streamlining business processes, or enhancing collaboration, the magic of Power Automate awaits your command.
The Power of Power Automate
Power Automate, formerly known as Microsoft Flow, is a powerful cloud-based service that allows you to create automated workflows between your favorite apps and services. From sending notifications and emails to updating data in your favorite spreadsheet, it's a versatile tool with endless possibilities. But before we embark on our automation adventure, let's start with the very first step: the enchanting Power Automate login process.
The Gatekeeper: Logging into Power Automate
Before you can bask in the wonders of automation, you must cross the threshold and log into Power Automate. Fear not, for the process is as simple as a magician's sleight of hand! Let's guide you through it step-by-step:
1. The Portal of Magic: Visit the Power Automate Website
To begin this magical journey, open your web browser and enter the mystical address: www.powerautomate.microsoft.com. As you click enter, the portal of Power Automate opens before you like a grand castle gate. Awaiting you inside are all the powerful tools and enchanting possibilities you can imagine.
2. The Secret Incantation: Sign in with Your Account
Gaze upon the top-right corner of the screen, and you shall find the mystical words "Sign In." Click on this gateway, and a prompt shall appear, asking for your credentials. Fear not, as these are the same credentials you use for other Microsoft services, like the mighty Office 365 or the wizardry of Outlook. Simply input your email or username, followed by the sacred password, and voilà! The gates shall swing open, welcoming you into the realm of Power Automate.
3. The Wondrous Realm: Exploring the Power Automate Dashboard
As the gates part, you shall find yourself in the heart of Power Automate—the enchanting dashboard. Behold the grandeur of this magical land, adorned with various tabs and elements that seem to dance in harmony. On the left, you shall find the majestic "My Flows" section, where your personalized automations shall reside. And on the right, the mesmerizing "Templates" gallery shall reveal a plethora of pre-built workflows that you can customize to your liking.
4. The Quest for Knowledge: Learn from the Power Automate Community
In this mystical realm, knowledge is power. If you seek to master the art of automation, the benevolent Power Automate community is there to assist you. They are a group of experienced enchanters and sorcerers who gather in the mystical land of the Microsoft Power Automate Community (community.powerautomate.com). They share wisdom, tips, and incantations that can help you on your quest for efficiency.
5. The Spellbook: Creating Your First Flow
Now that you are well-acquainted with the enchanting surroundings, it's time to create your very first flow—a sequence of magical steps that will cast spells on your repetitive tasks. Return to the "My Flows" section and click on "Create" to begin your wizardry. Select a trigger—the event that will kickstart your automation. It could be an email, a new file in OneDrive, or even a tweet on Twitter!
Once you've chosen your trigger, it's time to add the magical actions that follow. These actions can range from sending emails to updating spreadsheets or even posting on social media platforms like Facebook and LinkedIn. Combine these actions in any way you desire, and your flow shall be complete!
6. The Sorcerer's Apprentice: Test and Run Your Flow
Even the greatest sorcerers make mistakes, and you may wonder if your magical flow will work as intended. Fear not! Power Automate allows you to test your creation before unleashing its full potential. With a simple click of the "Test" button, you can simulate the trigger event and watch your automation come to life! If all is well, the actions shall be executed flawlessly.
7. The Grand Finale: Save and Activate Your Flow
With the testing complete and your heart brimming with excitement, it's time for the final act. Save your flow and activate it by toggling the magical switch. The flow shall now be an active spell, working tirelessly behind the scenes, freeing you from the shackles of manual labor.
Embrace the Magic of Automation
And there you have it—the mystical process of Power Automate login and the art of creating your first flow. With these newfound powers, you can automate your tasks and unlock the true potential of productivity. Let the magic of Power Automate be your loyal companion, making your workdays easier and more enjoyable. Embrace the power of automation, and you shall find yourself with more time for the things that truly matter—whether it's delving into new hobbies, spending time with loved ones, or simply relaxing and savoring the wonders of life.
Conclusion
In the enchanted realm of Power Automate, we've unlocked the gateway to a world of automation and productivity. With a few simple steps, our login is enabled, granting us access to the magical possibilities that lie ahead. Embracing this power, we bid farewell to tedious tasks, liberating time for creativity and connection. Through integration, collaboration, and insight, we weave a legacy of enchantment, transforming the way we work and live. So, fellow enchanters, let Power Automate be our guiding light as we embark on a journey filled with streamlined efficiency and the freedom to embrace the wonders of life. Let the magic continue!